Unique Fundraising for Students- Case of Hope Jewelry
Make a case for hope when you sell House of Hope jewelry to your friends and family! For over 11 years, women who have been entangled and trapped in the sex trade have been making this jewelry to help support themselves and provide a safer life for them and their children. Selling House of Hope jewelry is a unique fundraising opportunity for students going on Spanish immersion trips.
How this unique fundraising for students program works:
When you register for a Spanish immersion program you will receive an email with a 40% off coupon to buy a Case of Hope Jewelry and begin your unique fundraising campaign.
Purchase a Small Case, Large Case or Earring Case of Hope using your coupon code at checkout. The full amount that you pay for the jewelry will go to the artists at House of Hope.
Sell the jewelry at full price to your friends, family, co-workers and classmates. The profit you earn you put towards your immersion trip.
The jewelry is priced so that the women artists are adequately paid for their work and so that you have a meaningful and socially conscious avenue to raise funds for your Spanish immersion program.
Jewelry (obviously)! The amount, style and type will depend on the case you select- it could be all ceramic jewelry, only earrings, or a combination of necklaces, bracelets and earrings made from all different types of materials.
Tips and strategies on how to sell every last item (get a sneak peak of the tips below).
A flier that informs buyers and makes a case for Hope.
An email template that you can forward to your entire contact list!
When you buy a Case of Hope Jewelry you are making a difference for two very important people:
Yourself ~ your Spanish immersion trip will change your outlook on the world in several ways, and it will improve your ability to communicate in the second most spoken language in the world.
AND a woman in Nicaragua who is working for a better future for her and her family.
Tips and strategies on fundraising for students:
TIP #1: Share the PURPOSE behind the purchase! People can get jewelry from pretty much anywhere, so why should they buy it from you?
Share your story- why are you going on this immersion trip? What does this opportunity mean to you? How will it help you reach your goals and dreams for the future? Remember, people who know you and like you will be more than happy to help you raise money for your upcoming Spanish immersion program!
Share the House of Hope story- each piece of jewelry was handmade by a woman in Nicaragua who also has hopes and dreams for the future. What does jewelry making mean to her? This flier tells the House of Hope story- print it out and hand it out!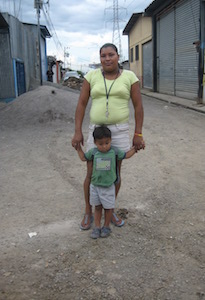 "Learning how to make jewelry has bettered my life. Now I do not feel abandoned."
~Tuesday Morning Program participant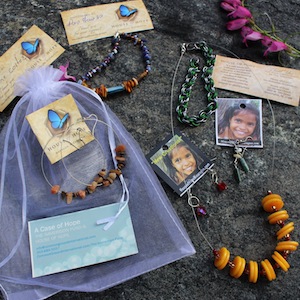 Make a purchase with a purpose today!
For more information on the Case of Hope Fundraiser fill out this form:
TIP #2: Use social media!
Take a picture of yourself and the jewelry and post it on Facebook, Instagram, Pinterest, SnapChat, etc. and get the word out to your friends!
Send out an email to your friends explaining the purpose and how they can make a purchase from you.
TIP #3: Host a party or set up a booth at work or at school.
Instead of going door to door, have your friends and family come to you! Display the jewelry on a cloth covered table and have a stack of fliers ready to hand out. Again, be ready to share your story and the purpose behind the purchase to each person who comes by.
You also might want to have a donations jar handy!