Hey Spanish learner! Did you know…there are 1.2 billion people learning a foreign language right now? AND of those – very few of them can actually communicate in the language they are learning!
Discover two critical elements you need (and are also the most neglected in most language learning programs) that will actually improve your Spanish speaking skills and confidence!
Why are you still wasting time learning Spanish the wrong way?
Let me explain…
(Aprendiz de inglés, ve esta página en español aquí)
Registration OPEN for 5 days only! Closes on Friday, March 4th, 2022
INTRODUCING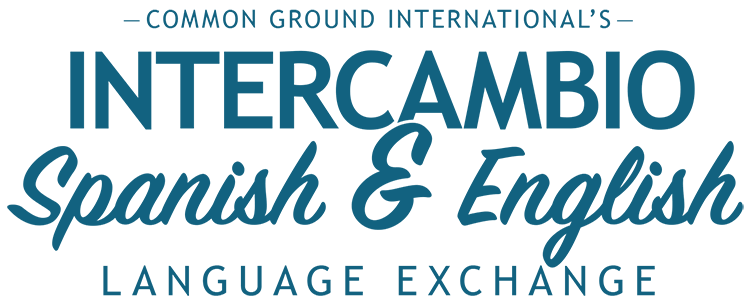 You've landed on this page because you want to improve your Spanish communication skills. And I want to help you, because of the 1.2 billion people learning a foreign language, very few of them actually succeed at improving their Spanish communication skills.
You can't just "hope" to improve your Spanish by taking another class, studying an app or working through lessons – It takes an intentional, relevant, interactive method that is hard to find.
For TWO decades, we've had the honor of working with thousands of language learners over the years in a variety of professional contexts. Through these experiences we discovered two key elements that are critical in learning and improving Spanish…
…AND these two "must have" elements are the most neglected in most Spanish learning programs.
Discover a non- traditional teaching model based on real life, relevant conversations. Implement the Functional Fluency Approach and actually communicate in Spanish!
You need and want to use relevant Spanish that you can use immediately! You don't have the time or the luxury to spend years upon years studying Spanish and moving through a linear approach until you start using it!
INTERCAMBIO IS A VIBRANT, MULTICULTURAL SPANISH & ENGLISH LANGUAGE LEARNING COMMUNITY WITH WEEKLY LESSONS AND CONVERSATIONAL EXCHANGES THAT WILL…
…Bring your Spanish to life and give you the confidence to speak for your professional or personal purposes.
With results like these…
"I actually feel hopeful that I could truly become competent with people who only speak Spanish because of Intercambio!"
"I have taken many good classes that have focused on Spanish grammar, reading, and writing, but this program allows me to put those skills into practice in a safe, friendly environment for all levels of Spanish and English speakers."
" In classroom settings it's all about getting the right conjugations, but with Intercambio it's about just using what you DO know and having fun with your friend and your language. I have such a better relationship with Spanish now because I'm not so afraid of mistakes any longer!"
…It's No Wonder Our Clients Are RAVING About Our Unique Approach to Improving your Spanish Conversational Skills and Confidence!
The opportunity to practice SPEAKING is paramount to improving your Spanish proficiency and often the most underestimated in the learning journey.
When you join Intercambio, you will gain communication confidence and fluency in your Spanish. You will massively improve when you participate in our "3 C's"
Content…Communication…Community
Let me show you what's waiting for you inside Intercambio Spanish & English Language Exchange once you become a member.
Below is a sneak-peak of the 12 Thematic Conversational Units that you will actually converse about in Spanish.
Intercambio is the sweet spot between just enough instruction and lots of guided communication practice in an encouraging and enthusiastic environment.
Registration is OPEN for 5 days only! Closes on Friday, March 4th, 2022!
Are you ready to boost your Spanish to the next level?
Enrollment is open for 5 DAYS ONLY!
Intercambio has hit on the one thing that all my other classes over the years-high school, college, adult ed, even a school in Mexico-have never focused on: it's OK to make mistakes when speaking! Just do it!
Dedicated Spanish Learner
The encouraging philosophy to 'take a risk' and weekly topics make it so much easier to open my mouth and speak Spanish more than I've experienced in any other course.
Dedicated Spanish Learner
Don't miss this chance to actually improve your Spanish! Grab your spot in this multicultural, vibrant, professional community of Spanish & English learners who are experiencing massive gains in their language abilities.
Join this Intercambio- a unique language exchange community to bring LIFE to your language in a guided, structured, fun, professional environment.
SPEAKING is a non-negotiable to transforming your Spanish. When you join the Intercambio community you get:
See what type of results our members are already having in Intercambio
"I find myself thinking in Spanish now! Did I mention I've never taken a Spanish class before?"
I LOVE this program! I find that having chats set up with my conversational partners from other countries is a real motivation for me. Communicating with a native speaker is such a great way to match the pronunciation of words with what they look like on paper. I highly recommend Intercambio, and I've found all those reviews about the excellent service to be completely true. Leslie and Rory are fantastic!
"Stepping into Intercambio set me free from the prison of classroom learning."
Intercambio will give you the confidence and proficiency you want or need in your Spanish communication skills.
I can enjoy an entire year of learning and practicing for less than 1/2 the cost of 1 community college class. And, what a great way to "travel" and explore distant lands and cultures during a pandemic.
OK, HOW MUCH IS MY INVESTMENT?
$99.97 / Quarter
OR upgrade to an annual membership and get two months FREE!
Think about it. For less than a $1 a day you can have:
Conversation practice with one, two, three or more conversational partners. The only limit is your time and schedule.
Grammar and Vocabulary lessons through our Intercambio Course that give structure to your conversations.
Conversation Guides that include ice-breaker questions, sentence starters, essential vocabulary, and grammar for the topic.
Teaching & practice sessions with our expert teaching team.
Personalized tips and strategies to achieve your learning goals.
Our regular 12 week courses cost $597- BUT you can become a member in Intercambio for only $99.97! Registration is only OPEN for 5 days!
For 1 full year of our courses, students invest $1,491.00 – YOU can join in the next 5 days for $99.97!
I have really enjoyed my experience with Intercambio. It is a professional, valuable, flexible service that provides new avenues through which I am able to study Spanish. I have taken many good classes that have focused on Spanish grammar, reading, and writing, but this program allows me to put those skills into practice in a safe, friendly environment for all levels of Spanish and English speakers.
"Thank you for the opportunity to improve my Spanish ability so I can communicate with the parents of my students at school."
Intercambio has been a fun and very inexpensive way to help forward my Spanish learning. Speaking with native Spanish speakers is invaluable and the program has connected me to language partners I can skype or whatsapp with. It works with my schedule and I can practice as much or as little as I want. It reaches all types of learners – you get video instruction, written instruction, one-on-one practice with your partner(s), and group practice during "office hours" every week. You can ask questions each week and they will be answered in the group. So glad I found this program!
I understand both your time and money are precious and limited!
That is why I am including a "No Questions Asked – Cancel at Anytime" Guarantee AND a 30 day money back guarantee!
If for any reason you do not like this program, your Spanish is not improving or WHATEVER – you can cancel at anytime within the first 30 days and I will refund your money. Simply email Leslie at [email protected]
You can invest in this program with confidence and peace of mind knowing that there is truly no risk! If this is not what you wanted- we don't want unhappy campers in the program 😃.
For this reason, you can join absolutely risk free! (I'm actually putting all the risk on me 🤪)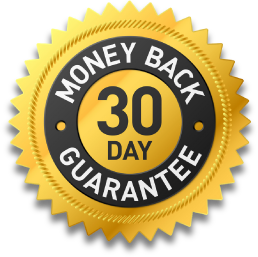 HOW DOES INTERCAMBIO WORK?
Create your profile & Schedule
Once you register you'll create your profile and set your preferred schedule, learning goals and join the welcome party!
Get the lesson & have your conversations
Every other Friday, you'll get a new lesson! Review the conversational guides and their related grammar and vocabulary lessons to support your conversations. Then you'll meet online with your conversation partner(s) and practice speaking together!
Join Weekly Office Hours
Join weekly office hours for additional practices, to meet other community members, and to get all your questions answered from the week's lesson.
See what type of results our members are having in Intercambio
Intercambio provides a wonderful , supportive environment for all levels of Spanish/English learners. The lessons are well organized and professionally done. The opportunity to interact with other learners sets this program apart from others.
Intercambio is the answer to my wishes! I have been trying to learn Spanish for more years than I would like to admit, and then the ad for this program popped up in my email. It is fun, affordable, and effective. I have a conversation partner which keeps me accountable each week to study the fun and engaging materials provided by Leslie and Rory Foster. They provide many other resources, including "office hours," which is a fun way to meet online and practice our Spanish (or English). I highly recommend this program.
This is a wonderful way to improve your Spanish speaking & listening skills. The organization of the course is outstanding. Each week focuses on a theme, and associated vocabulary and grammar topics. The vocabulary is available on the Quizlet phone app (e-flash cards), making it easy to study the vocabulary any time, any place. The lessons provide structure for the conversations with a partner, so there are no awkward pauses trying to figure out what to talk about next. And there is an emphasis on saying what you are thinking without stressing about getting it exactly right. I can sit down and write out a conjugation for many verbs, but coming up with the right form on the fly in conversation is a very different skill that I am developing now. I am very happy with this course, and wholeheartedly recommend it to anyone who wants to take their Spanish to a new level.
I have really increased my ability to converse in an amount of time I was not sure I would ever be able to do.
Intercambio has really helped me broaden my understanding of Spanish and I am getting more and more comfortable speaking the language. What I love most about the program is the structured curriculum, the Quizlets, and the multiple opportunities to practice speaking with native Spanish speakers and learners. I have been able to practice weekly and with the Intercambio community, and native speakers who live in Spanish speaking countries. This has helped me gain a more authentic learning experience. I highly recommend this program to anyone who is serious about learning Spanish. I can't wait for this pandemic to be over so that I can get the "live" Intercambio experience!!
Intercambio is the best thing I could have done for my Spanish. Every week I speak with my new amigos from Buenos Aires and Costa Rica.
Este tipo de ayuda en hablar y escuchar el idioma que estás aprendiendo con personas nativos del idioma nos ayuda mejor y es una buena estrategia en el aprendizaje. Y los compañeros de práctica son geniales en ayudar!
I have been a part of intercambio for a year now, and I have noticed that my Spanish has greatly improved over the past year. The last time I took a Spanish proficiency exam was in 2013, when I was getting my teaching license (I teach 4th and 5th grade in a Dual Language Immersion program). At this time, I tested at an intermediate high/advanced low level on the ACTFL Spanish language proficiency tests. I just recently took the ACTFL Spanish proficiency exams (last week), and I scored at an advanced mid level! This feels like a huge milestone for me, and intercambio has made all the difference in terms of establishing weekly and daily language practice routines. Also, now that I have been meeting with the same language partners for about a year now, I have truly enjoyed getting to know them as people, and I have also enjoyed building a friendship with each of them. None of this would have been possible without the intercambio program! It's exciting to think about, in the years to come, once things are better with the pandemic, planning a trip to Costa Rica! The programs for teachers sound great, and I would love to have the chance to meet my language partners in real life! I hope you know how much I appreciate this program! It has influenced my life in so many positive ways! Thank you for all that you do!
El mejor programa, estoy muy feliz de pertenecer a este maravilloso grupo , esto es un reto muy grande para mi hablar con personas del idioma Inglés nativo y tenía miedo de hablar ya que yo soy principiante de habla Inglés con tan solo unas semanas poco a poco perdí el miedo y a demás nos ayudamos entre todos , yo recomiendo a todas las personas que sea parte de este maravilloso programa.
¿Questions?
If you have other questions that are not answered below email Leslie at [email protected]
FREQUENTLY ASKED SPANISH ENGLISH PRACTICE GROUP QUESTIONS
If you can answer YES to these 3 questions then YES it is a good fit for you.

1. Do you have a genuine motivation to improve your Spanish speaking skills?
2. Do you have a basic foundation of the language you are trying to improve? For example, have you ever taken a Spanish class in high school, college, as an adult? Do you try to use it for your profession? Did you grow up in an area where Spanish was spoken and you used it?
3. AND Are you motivated to boost your speaking ability?

If you can answer YES  to these questions than it's an easy YES. You are ready to transfer your "head knowledge" of Spanish into your speaking ability.
Yes! The objective of this group is for YOU to increase your speaking ability. Each month you will get lessons that includes the essential grammar and vocabulary you need to have successful conversations with your exchange partner.
No, you will use FREE communication apps such as: Zoom, Skype or WhatsApp
In your profile you will select your availability and you will look for a conversation partner that has the same availability as you. The key is consistency over time! If you cannot find a parter within 3 to 5 days- we will so some "match-making"
When you build your profile, you will be asked to self-rate your level. You will want to find a conversational partner that has that similar level. You can either match with a native speaker OR another learner at your same level. OR both!
YES!  When you build your profile you will be able to list your profession and you can look for an exchange partner with that same profession to practice there conversations.
You may have different conversation partners. We understand that it might take a few times to find a right fit. And there may be several "right fits". You are not limited to 1 exchange partner.
No, the most important thing to consider is consistency and sustainability. What type of schedule can you commit to for a long period of time to see the maximum language growth?   
It's important to know that members are not expected to teach the language to their parter. It is practice speaking with one another. Some partners, depending on their language level and experience may naturally be able to provide more corrections, and others will not be able to. This is precisely why we have expert language coaches to help you navigate the questions and improve your communication. The language coaches  will not be live with you in your conversations, but you can jot down your doubts and attend weekly office hours to get your questions answered so you are ready for next time. And of course you can always chat or email us.
YES, there is flexibility. Once enrollment closes on May 1st, you will build your profile and select when you are available. You can change your availability in your profile on a week-by-week basis. Based off of that, you will be able to see who is available to you during your time frames.
If you are not completely satisfied with this Spanish English practice group, you can cancel at any time.
We recommend you meet at least once a week. The amount of time you meet with your partner is up to you and it can vary week by week. We think it's most important to set up a schedule that is consistent and sustainable for you over a long period of time. We'll instruct members with tips about scheduling to maximize exposure, sustainability and lifestyle :).
You are not alone. There are other healthcare workers with shifting schedules week by week in the group. There is the flexibility to set your schedule week by week. If you are having a hard time finding a conversation partner based off your schedule we will do all we can to help you.
Yes, you will be able to boost your intermediate conversational skills in this Spanish English practice group by pairing with a native Spanish speaker and reaching that near-native fluency with structured support and guidance from our language experts.