My Plate in Spanish – Mi Plato
My Plate in Spanish – Mi Plato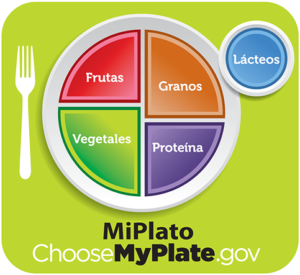 My Plate in Spanish is "Mi Plato", and in this lesson you will learn the different food groups in Spanish and vocabulary for example foods within each category.
Additionally, we review some helpful questions and common suggestions around diet in Spanish like:
What do you eat for breakfast, lunch, dinner in a normal day?
What vegetables / fruits do you like?
How may (tortillas) do you eat at a typical meal?
What kinds of proteins do you usually eat?
Half of your plate should be fruits and vegetables
It's important to eat whole grains
Lean meats and beans are good for your heart
It's better to eat low-fat dairy products
Here is the video viernes lesson I taught:
Use this quizlet activity to learn the lesson vocabulary
Para conversar con su compañero de práctica
Practica conversando sobre la dieta y explicando "Mi Plato" en español.
Other posts in this Diet & Exercise series: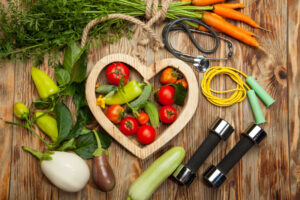 Read more

about How to talk about Diet and Exercise in Spanish