Learning Spanish gives individuals a stronger platform to charitably and professionally give their time and services to limited-resource Spanish speakers in their home community and abroad.

Speaking Spanish helps YOU make a difference in the lives of others every day.
We all know that Spanish immersion is the best way to learn Spanish. The Immersion Fund is a 501c3 dedicated to helping individuals fund their Spanish immersion trips through unique fundraising opportunities and student travel scholarships so that they can use Spanish more effectively and have a bigger impact in their home communities. However, Spanish immersion travel is costly and not always feasible for students and emerging professionals.
The Immersion Fund was created to help participants fund their Spanish immersion program while also making a difference in another person's life. By partnering with other nonprofit organizations in Central America we've come up with a unique fundraising program to generate student travel scholarships for Spanish immersion trips. The Immersion Fund is unique fundraising with a purpose!
The Immersion Fund Backstory…
Since 2003, Common Ground International immersion participants have had the honor of working with marginalized immigrant Nicaraguan communities in a Costa Rican town called La Carpio. We have been greatly impacted by the immense strength and determination of people in these communities, and we have witnessed them overcome the challenges of poverty, abuse, and neglect.
As a family run organization that has invested years into these communities, we have been impacted by two main factors:
The sheer determination of these marginalized families that have fought through their circumstances and have worked fiercely to change the course of life for their children, grandchildren and great-grandchildren.
Our immersion participants who sacrifice time, energy and resources to collaborate and give to individuals in these communities. They walk away from their experience forever changed by stepping out of their comfort zones, experiencing poverty on poverty's terms, and learning to appreciate a very different reality from their own.
The Immersion Fund has 2 primary goals:
GOAL # 1: To support marginalized individuals and communities through a unique "Purchase with a Purpose" program.
GOAL # 2: To raise student travel scholarship money for immersion participants that want to experience our programs and interact face to face with these communities, but cannot financially afford to do so.
Fundraising is a very important piece of making Spanish immersion travel accessible to as many individuals as possible. There are many ways to fundraise, but we are dedicated to discovering unique fundraising opportunities that have a deeper purpose. We partner with local organizations that are benefiting underserved populations in Latin America. In this way The Immersion Fund's impact is two-fold, to help participants afford trips and make a life-long difference wherever they end up, and to support individuals and communities working hard to overcome the challenges of their situations.
There are a couple of ways that you can be a part of this venture. First, to contribute to the student travel scholarships, simply donate to the Immersion Fund. To be a part of our unique fundraiser and double the impact of your giving, you can also make a purchase with a purpose…
Purchasing with a Purpose:
The Immersion Fund is currently partnering with one organization, the House of Hope in Managua, Nicaragua. House of Hope offers a new beginning for women who are leaving the world of prostitution. These women are accepted into a loving community and learn to view themselves as valuable and worthy of a better life as they learn crucial life skills. House of Hope services include:
Classes on sewing, jewelry making, baking, parenting, and computers
Micro grants and business workshops to start their own small businesses
Uniforms and scholarships to attend school
Free medical care
Every Tuesday around 350 women gather at House of Hope to make jewelry. There is a lively community gathering before they break into groups to make jewelry from a variety of unique local materials. Real Nicaraguan coins are turned into earrings, lava rocks from nearby volcanoes make beautiful necklaces, and ceramic beads, hand-molded, painted and fired in House of Hope's kiln are arrayed into elegant bracelets.
Make a Purchase with a Purpose today! When you buy a Case of Hope Jewelry you are making a case for hope for…
Women in Nicaragua– jewelry making is the livelihood for 350 women in Managua, Nicaragua who are working for a better future for themselves and their families. The profits from sales are given to the women to help them provide for their families. Four out of five women who come have left the lifestyle of prostitution. Jewelry making at House of Hope provides the women with more than just income. It creates a sense of community in an environment where they will not be judged or looked down upon.
Immersion participants– The Immersion Fund provides student travel scholarships for participants who demonstrate a financial need and a heart for serving in their local communities.
Local communities– with Common Ground's immersion programs medical professionals, educators and high school students (tomorrow's leaders!) don't just learn the Spanish language, they learn Spanish communication, empowering them to make a difference serving the Spanish speaking populations around the world and at home.
Considering an immersion trip or already registered for a trip? Check out our…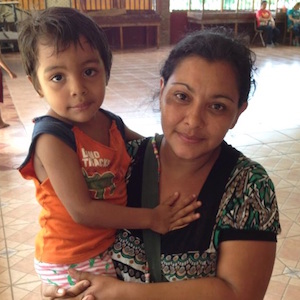 "By making and selling jewelry I was able to buy two mattresses. Before my kids slept on cardboard."
~Tuesday Morning Program participant
"I am not a prostitute. I have been rescued! What a joy to not go back to the brothel!"
~Tuesday Morning Program participant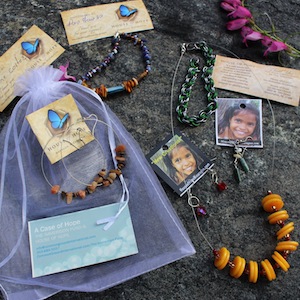 Make a purchase with a purpose today!
The jewelry is priced so that the artists are adequately paid for their work and so that immersion participants have a meaningful avenue to raise funds for their educational/professional development immersion program. With this unique fundraising system we are able to double the impact of our giving and spending.
To learn more about the House of Hope visit http://www.houseofhopenicaragua.com/
If you would like more information about the Immersion Fund and its unique fundraising opportunities and student travel scholarships or about the House of Hope please fill out the form below: